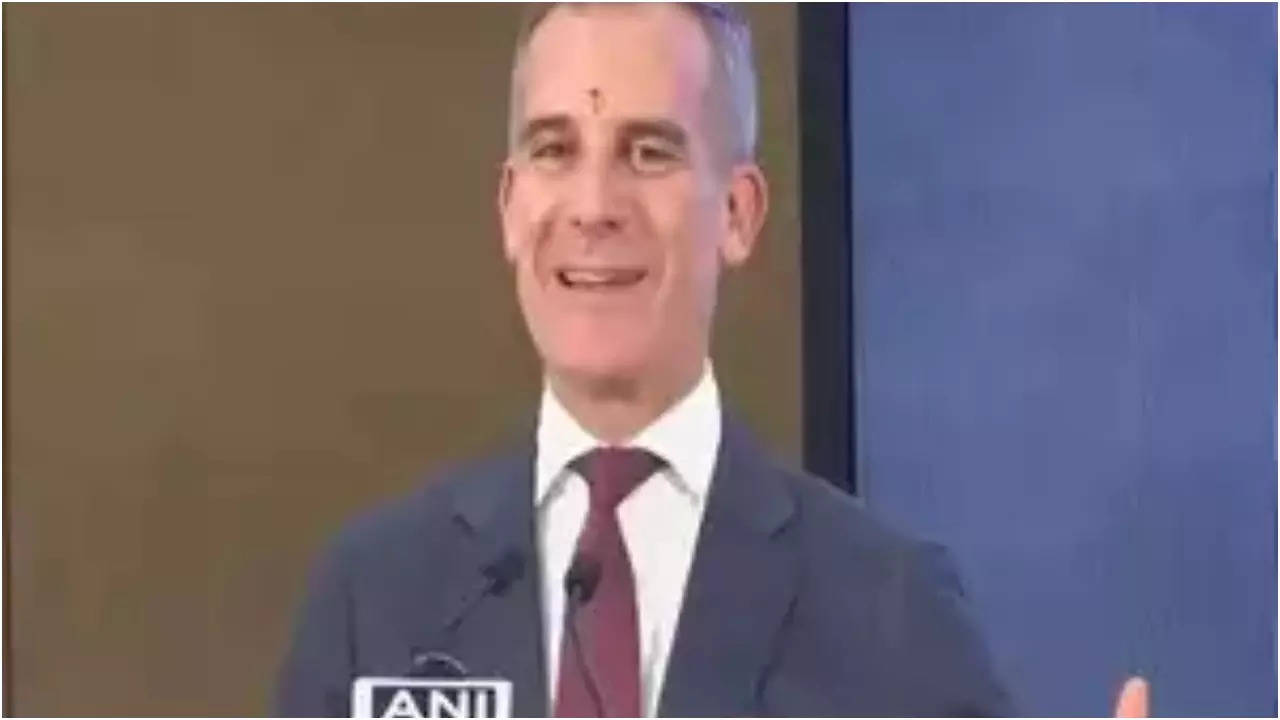 NEW DELHI: The India-US joint statement issued after the 2+2 ministerial dialogue reflected their resolve to promote a resilient, rules- based international order to safeguard free, open, inclusive Indo Pacific through the Quad, and other mechanisms, said US ambassador Eric Garcetti.
People-to-people contact was among the key focus areas in the talks and Garcetti said Monday the US was hiring more staff for its consulate in Hyderabad to speed up the visa process and working on its announcement to open consulates in Ahmedabad and Bengaluru.
"I had a look at the new premises for establishing a consulate in Ahmedabad yesterday (on Sunday). Some more people have already joined the Hyderabad consulate as we are increasing the staff strength in the city and premises are being taken up in Bengaluru and Ahmedabad for setting up new consulates," he said.
From defence pacts to iCET: US Envoy Eric Garcetti decodes India-US 2+2 dialogue
Garcetti added that the number of US visas being issued in India had increased by one-third in recent weeks and the embassy was likely to issue 10 to 15% more visas than usual in the current calendar year.
Asked about the mounting civilian casualties in the absence of a ceasefire in Israel-Hamas conflict, the ambassador said, "There could be a pause but have to look at permanent peace and that it doesn't happen again. I think that's the most important question."
"On global issues, the ministers discussed the tragic humanitarian consequences of the conflict in Ukraine and in the Middle East, reiterating their stance with Israel against terrorism, but also seeking to alleviate civilian suffering and adherence to international humanitarian law,'' said Garcetti.