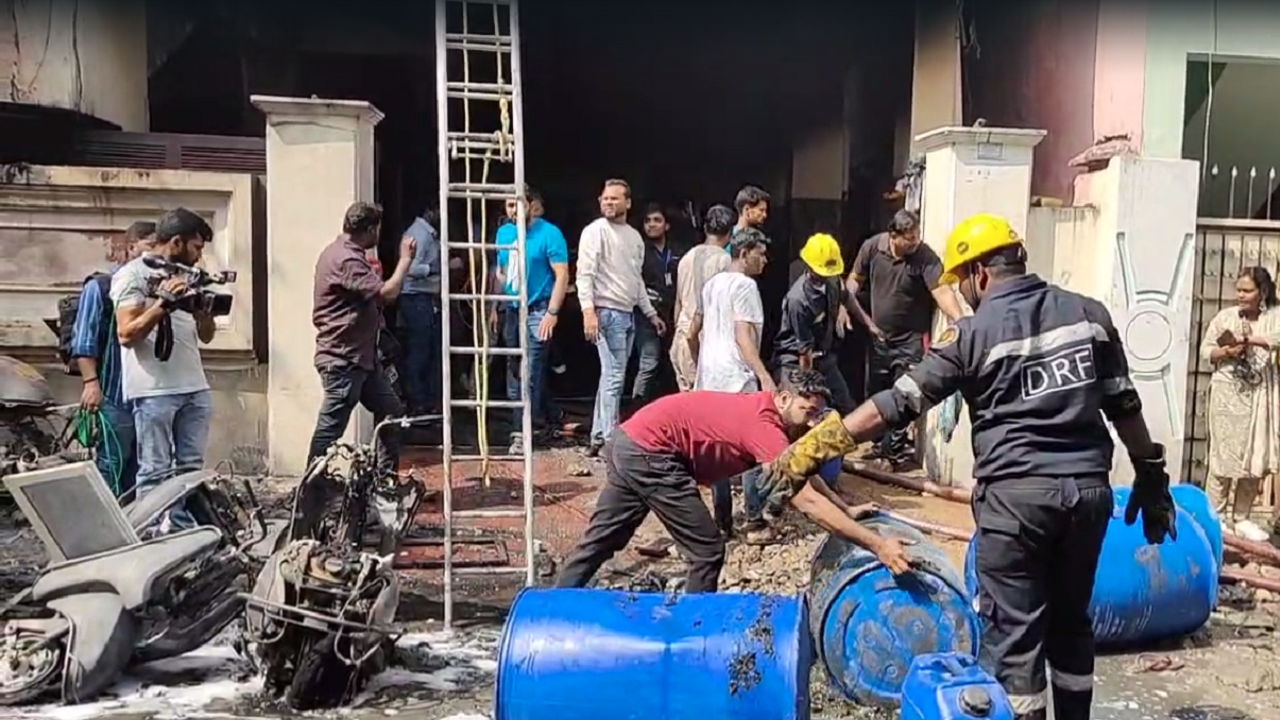 HYDERABAD: At least nine people died and several others were injured after
fire
broke out in a chemical godown located in a four-storey building at Bazar Ghat area in Hyderabad's Nampally, on Monday morning.
Those injured were shifted to hospital.
Panic prevailed in the surrounding residential area as the fire engulfed the whole godown. The locals in the Bazar Ghat area witnessed a huge blast followed by screams of the labourers.
Immediately, teams of disaster response force (DRF) and four fire engines were pressed into service.
The deceased have been identified as Md. Azam (58), Rehana Sultana (50), Faiza Sameen (26), Thahoora fareen (35), Tooba(6) Tarooba (13), Zakeer Hussain (66), Hasib-ur-rahman (32) Nikath Sultana(55).
A team of Nampally police is at the spot to probe the inciident. However, preliminary investigation revealed that the chemical was stored illegally in a large quantity, and firecrackers might be the reason behind the ghastly incident.
"The repair work of a car was going on in the godown on the ground floor. The sparks spread to the chemical barrel kept in the godown and caused the fire. Within no time, the fire engulfed other floors of the building and caused six deaths," reported ANI quoting DCP Venkateshwar Rao, Central Zone, Hyderabad.
DG (Fire Services) Nagi Reddy said that the storage of chemicals in the building might have been done illegally.
"Chemicals were stored in the stilt area of the building and the fire was caused due to these chemicals. A total of 21 persons were rescued of which six people died. Those injured are under treatment. All persons have been rescued from the apartment building."
Meanwhile, in a daring operation, a child and woman were rescued amid massive fire in a storage godown.
The exact reason behind the fire is yet to be ascertained.