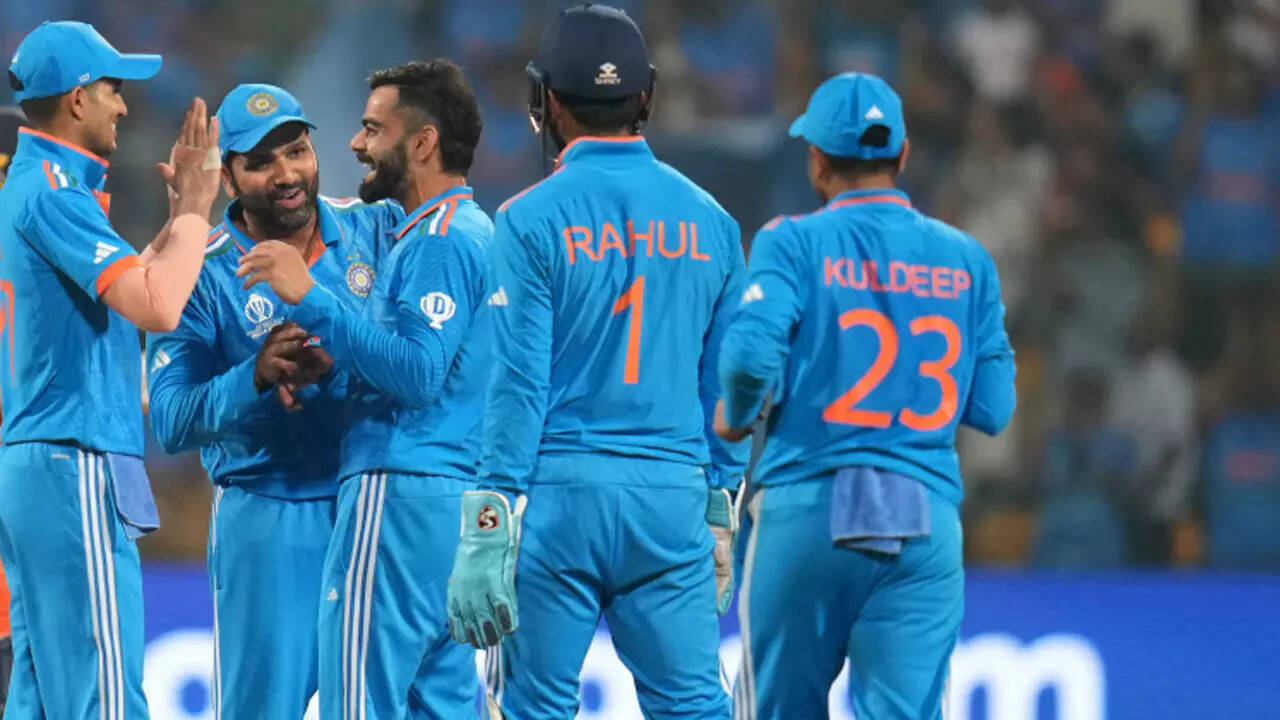 NEW DELHI: Shooting legend
Abhinav Bindra
has penned a heartfelt note for Team India on how to handle pressure ahead of the high-stakes
ODI World Cup
semi-final against New Zealand at the Wankhede Stadium on Wednesday.
India are the overwhelming favourites to lift a third World Cup trophy after
Rohit Sharma
's side have cruised into the semi-finals with nine wins from nine matches in the group phase.Taking to social media platform 'X', formerly Twitter, Bindra advised the Indian team to stick to their routine as this is what turns pressure into performance.
"As the boys in blue gear up for the semi-final, here's my two cents on handling pressure – though not that they need any lessons on pressure, given their amazing performances so far.
"Remember, the present moment is like a perfect shot – it's all you've got. Stay in it. Your routine is your ritual – it's what turns pressure into performance. Stick to it, but don't be afraid to throw in a googly and adapt when the situation demands.
"Crisis? That's just another word for 'I'm about to make history'. So when the going gets tough, the tough don't just get going, they dig deep and build a skyscraper right there," Bindra posted on X.
Bindra termed pressure akin to your shadow in the afternoon sun which accompanies your every stride and advised to not to run away from it but rather embrace it.
"Lastly, pressure is like your shadow in the afternoon sun – it might look big, but it's not heavier than a cricket ball. Don't run from it. Embrace it, high-five it, and you'll learn to dance with it on the pitch.
So go ahead, knock it out of the park, but remember, if you find yourself in a sticky wicket, there's nothing that a deep breath and a calm head can't fix," Bindra concluded.
India vs Netherlands WC: India crush Netherlands by 160 runs