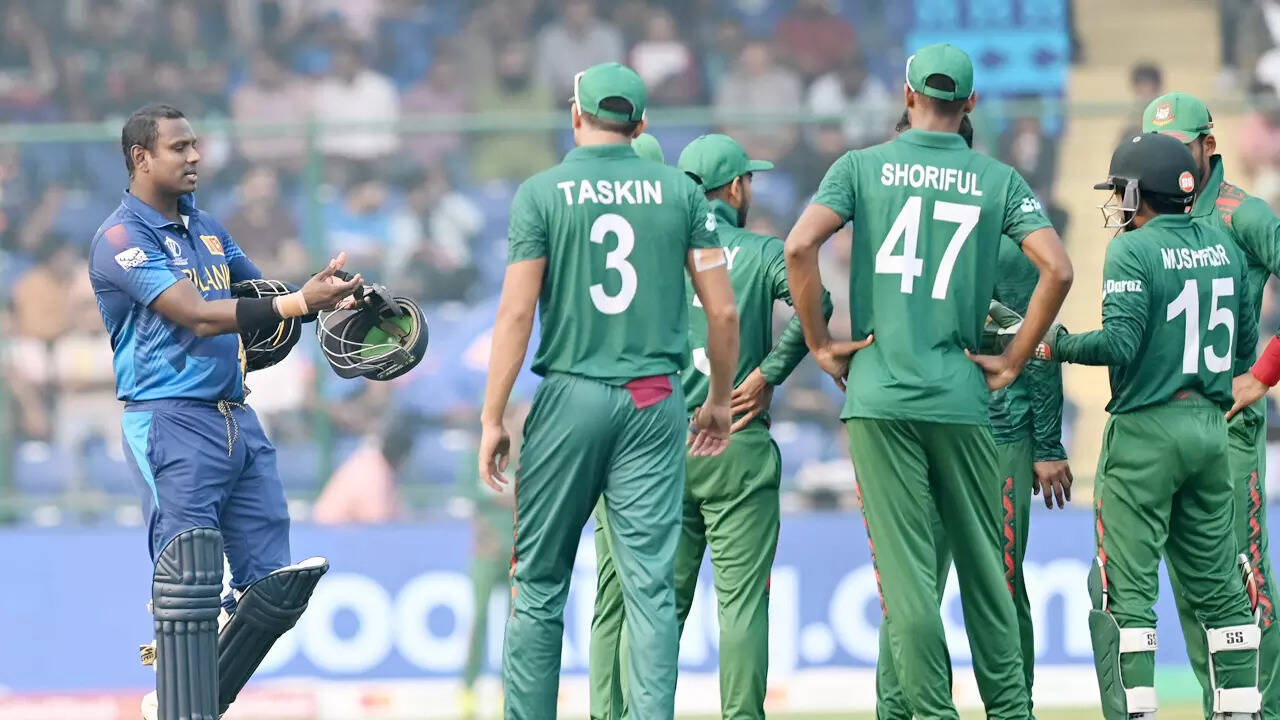 NEW DELHI: Sri Lanka batting legend
Sanath Jayasuriya
on Wednesday came in support of
Angelo Mathews
after the allrounder became the first player to be 'timed out' in international cricket at the World Cup on Monday.
"Very disappointed at what happened to Angelo yesterday. Being competitive is good, but forgetting that this is a gentleman's game is unpardonable. Umpires should have been more responsible as it has now transpired that he was on time," Jayasuriya posted on X (formerly Twitter)
Jayasuriya posted his comment after Mathews had breached the World Cup rule that a new batter must be ready to face a delivery within two minutes of a wicket falling.
The incident happened in the 25th over when Mathews walked out to bat after the dismissal of Sadeera Samarawickrama but found that his helmet strap was broken and immediately signalled for a replacement instead of facing Bangladesh's Shakib Al Hasan.
This prompted Bangladesh to appeal for a 'time out'.
Angelo Mathews's 'timed out' dismissal triggers debate: Playing by the rules or lacking sportsman spirit?
Mathews was seen having an animated discussion with umpire Marais Erasmus and Richard Illingworth, explaining that he had some issue with the helmet strap. He also approached Shakib, who didn't withdraw his appeal and the Sri Lankan cricketer was forced to leave the field.
A disappointed Mathews, in fact, took to social media, and expressed his thoughts on the dismissal.
Mathews also called Bangladesh's decision to dismiss him via 'time out' as "disgraceful".