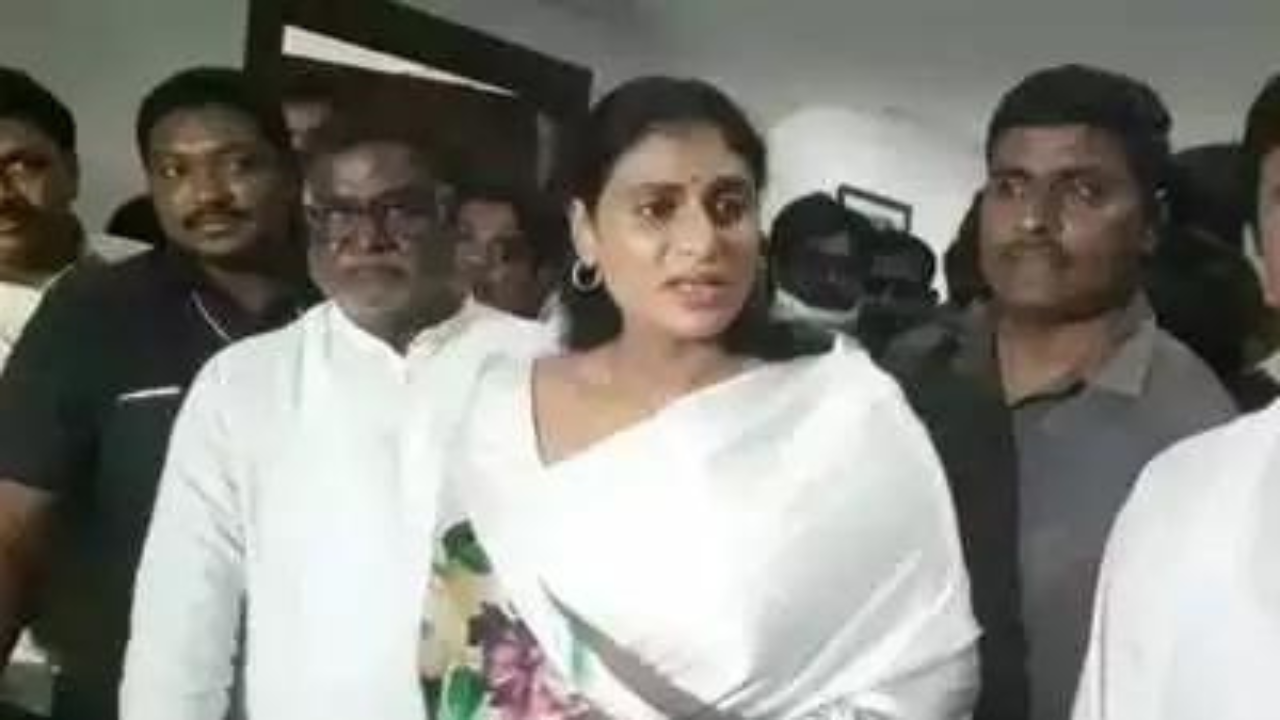 HYDERABAD: On Friday, YSR Telangana Party's president, Y S Sharmila, the daughter of the late Chief Minister of undivided Andhra Pradesh, Y S Rajasekhara Reddy, announced that her party would not participate in the state assembly polls scheduled for November 30.
Instead, YSRTP would back the opposition Congress party in an effort to combat the "corrupt and anti-people rule" led by Chief Minister K Chandrasekhar Rao of BRS.
Sharmila expressed her reluctance to split the anti-government votes, emphasizing the potential for a change in the state's leadership. She noted her deep respect for Congress leaders and activists and her desire to avoid dividing Congress' votes, which could inadvertently benefit the ruling BRS party.
Sharmila explained that her father, Rajasekhara Reddy, had played a crucial role in bringing Congress to power in undivided Andhra Pradesh. She cited the recent success of Congress leader Rahul Gandhi's 'padayatra' in
Karnataka
and expressed her faith that similar results would emerge in Telangana. She clarified that she had no intention of undermining the Congress, as its leaders were not strangers to her.
Sharmila acknowledged the warmth and affection shown to her by Congress top leaders Sonia Gandhi and Rahul Gandhi. She expressed concerns that history might not be forgiving if her actions contributed to splitting the Congress vote and allowed Chandrasekhar Rao to be reelected as Chief Minister.
Sharmila had previously engaged in discussions with the Congress high command about the possibility of a merger or pre-poll alliance, but those discussions did not come to fruition.
(With agency inputs)