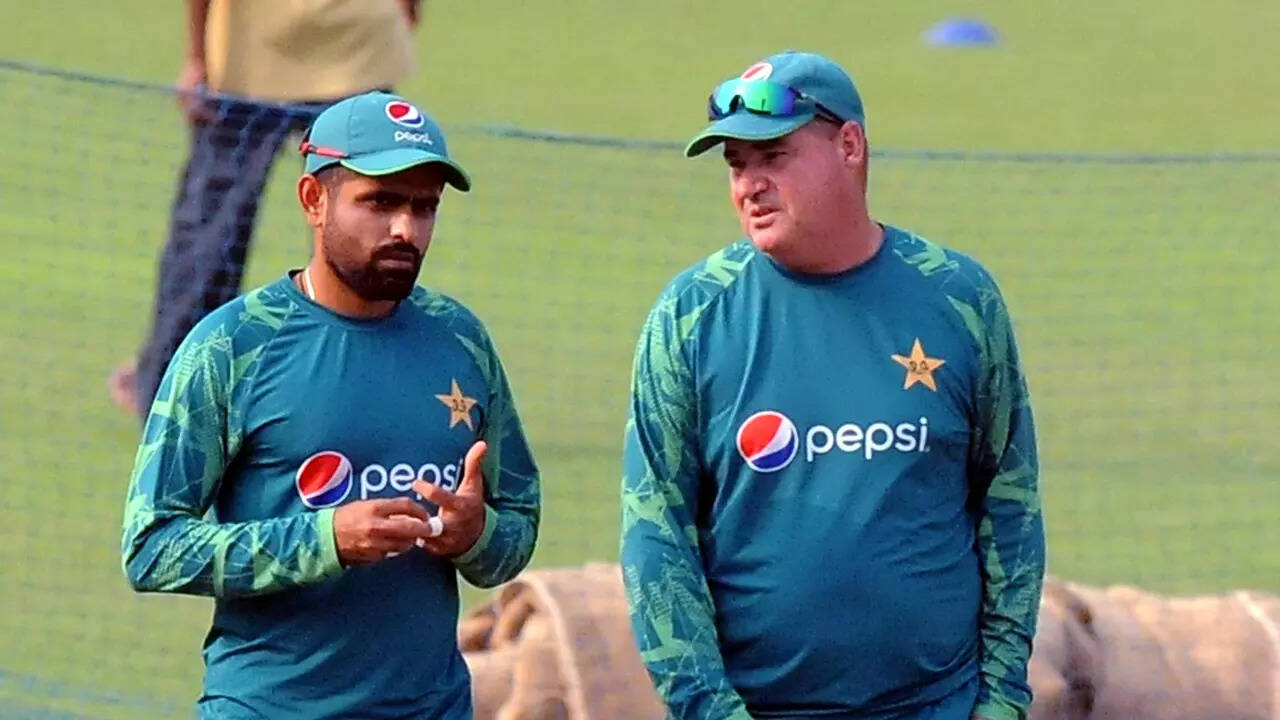 NEW DELHI:
Pakistan
's Director of Cricket, Mickey Arthur, has attributed part of the difficulties in their
World Cup
campaign to the stringent security measures that have confined players to their hotel rooms, limiting their ability to socialise.
Pakistan, facing a challenging World Cup with four losses in seven matches, must win their remaining games, including the upcoming match against New Zealand, to stay in contention for the semifinals.
Arthur expressed the challenges that the team has faced due to the strict security measures, stating, "What has been tough is the fact that we've been under a massive amount of security. And to be fair, I found it difficult. It's almost like we've been back in the COVID times, where you were almost secluded to your floor and your team room."
He continued, "So much so that their breakfast is in a separate room to everybody else." Arthur pointed out that the players' inability to socialise during such a long tournament has taken a toll on them.
"Our boys are used to being on the road. But when they're on the road, they've still been able to get out and have meals at different places, and get out on their own accord, and we haven't been able to do this time. That's been tough and stifling."
The heightened security measures were expected for the Pakistan team in India due to historical tensions and diplomatic issues between the two nations. The hotels housing the Pakistan contingent are under 24-hour surveillance to ensure the safety of the players and officials.
To alleviate the situation and provide players with some respite, Pakistan skipper Babar Azam went on a long drive in Kolkata last Sunday. Arthur acknowledged the team's efforts to create fun spaces within the confines of the hotel rooms but noted that it couldn't replace the experience of engaging with the outside world.
"It's like Groundhog Day. You have breakfast, and if it's a non-training day, you're back to your room. We've tried to have sort of little fun team events within our team room. But there's only so much you can recreate. I think the guys have been out three times – we've managed to do that with security, get them out to a different restaurant, just to give them a little bit of a taste of the outside world."
Pollution, poor air quality cast a shadow on World Cup matches in Mumbai and Delhi; BCCI takes a stand
Despite the challenges, Arthur highlighted the positive aspect of the tour, as the players have had the opportunity to play at iconic cricket grounds they've only seen on TV during IPL and Test matches.
"The interesting thing has been that every ground we've been to has been a new venue for our players. The players have really embraced that and they've enjoyed that fact because they've watched IPL on TV and they've seen Tests at iconic grounds like Eden Gardens, Bangalore, Hyderabad, Chennai. So, for them to play there has been really exciting. Of course, it is the first time they're playing there, so it has taken a little bit to get used to the conditions," Arthur added.
(With inputs from PTI)