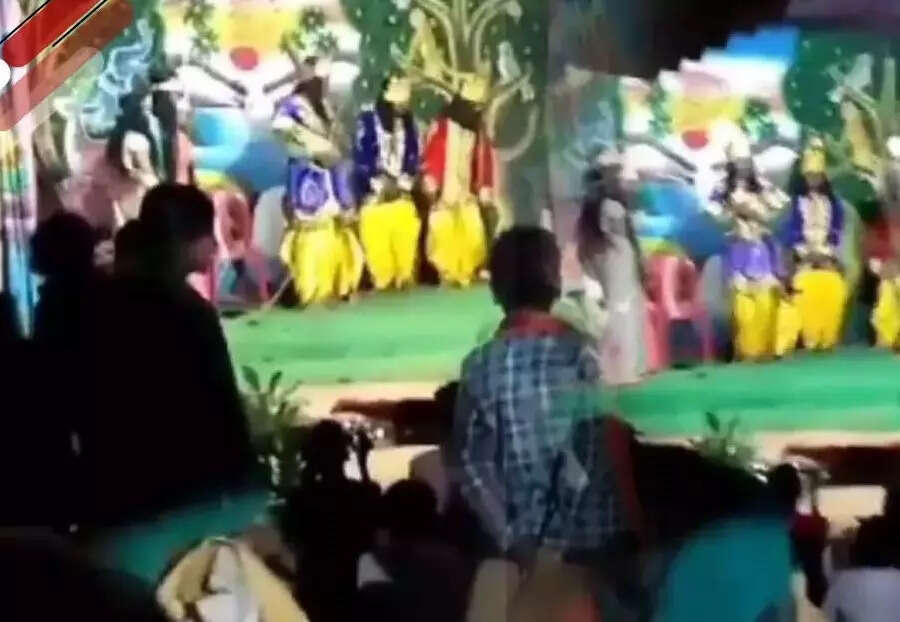 NOIDA: In a tragic incident, an artist playing the role of Lord Parshuram in Ram Leela in Jharkhand's Garhwa district suffered a sudden heart attack onstage on Wednesday and died while being taken to the hospital.
The artist, Vinod Prajapati, had been portraying the role for the past 10 years and was well-known in the area for his passion for acting.
During the performance, the scene of Sita's swayamvar from the
Ramayana
was being enacted. When Lord Parshuram arrived after breaking the bow, Prajapati shouted loudly, "Dhanush kisne toda? (Who broke the bow?) Quickly tell me!" After this, he suddenly collapsed on the stage in an unconscious state.
Fellow artists initially thought it was part of the act, but when he continued to lie motionless even after calling out, the curtain was drawn on the Ram Leela stage. The audience did not realize the artist's death.
A video of the incident has now emerged, showing him collapsing during the performance on stage. After the incident, the Ram Leela event was abruptly halted.
Prajapati's death has come as a shock to the local community, and many have expressed their condolences to his family and friends.