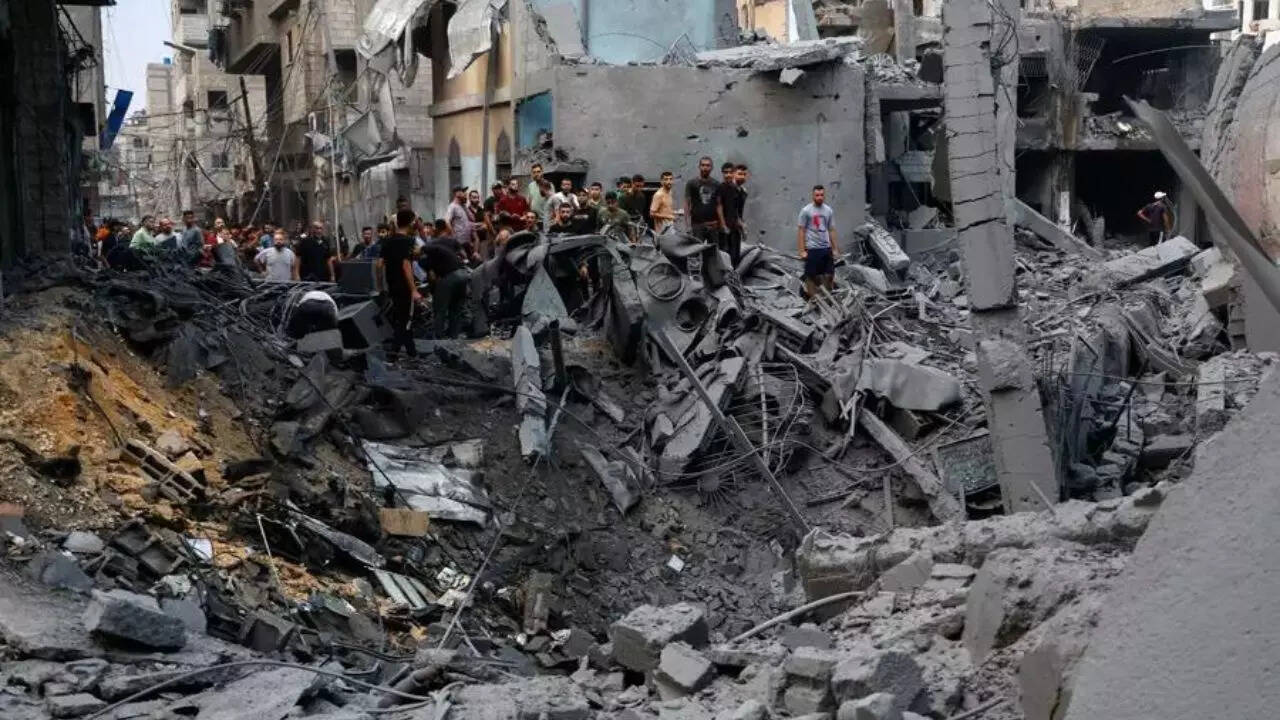 WASHINGTON: The number of US citizens confirmed to have been killed in the
Israel-Hamas war
has risen to 22, the State Department said Wednesday.
That's an increase from the 14 who'd been confirmed dead one day earlier.
US citizens also are among the estimated 150 hostages captured by
Hamas
during its shocking weekend assault on Israel, President Joe Biden confirmed on Tuesday. The war has already claimed at least 2,200 lives on both sides.
Biden, who is set to meet with Jewish leaders later Wednesday, sought to connect the attacks by Hamas militants directly to decades of antisemitism and violence endured by Jews around the world.
"This attack has brought to the surface the painful memories and scars left by a millennium of antisemitism and genocide against the Jewish people," Biden told reporters.
"And this moment we have to be crystal clear: There is no justification for terrorism, no excuse and the type of terrorism that was exhibited here is just beyond the pale, beyond the pale."
Biden said he and Vice President Kamala Harris spoke by phone on Wednesday with Israeli Prime Minister Benjamin Netanyahu. It was at least the fourth call between Biden and Netanyahu since Saturday's attack.
We have to be crystal clear. There is no justification for terrorism," Biden said. "The United States has Israel's back and we're going to be working on this through the day and beyond."