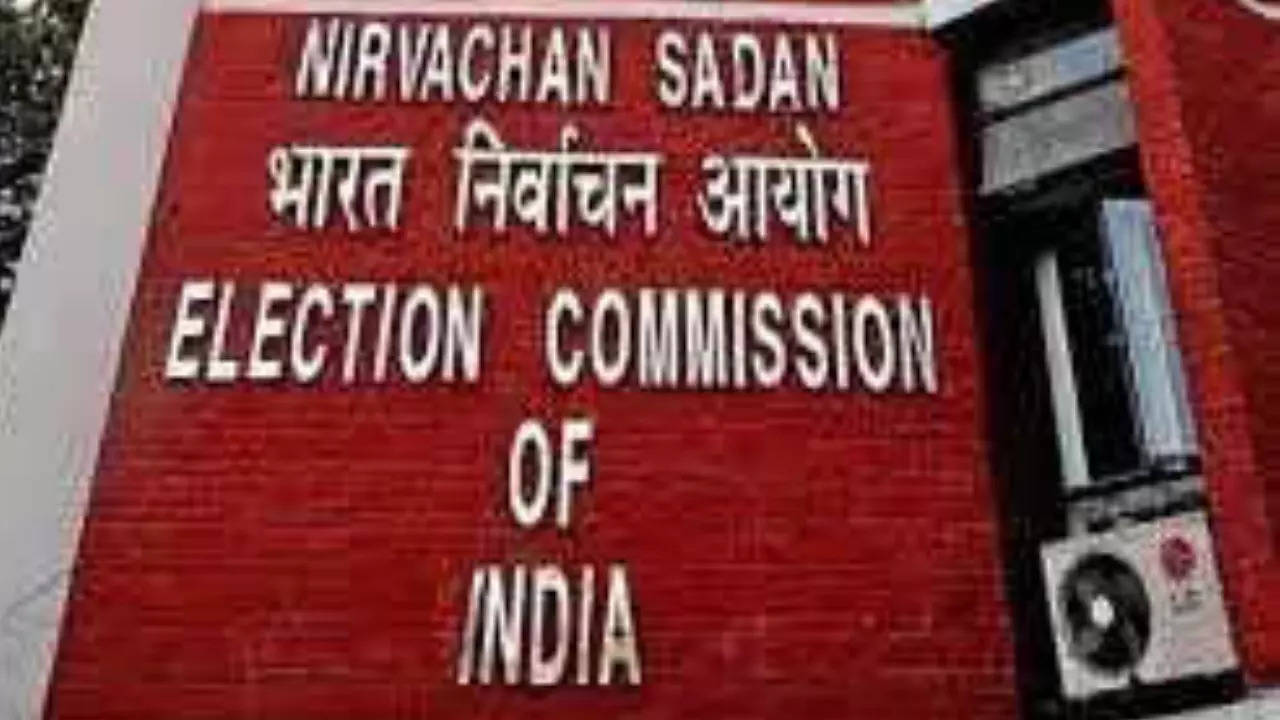 HYDERABAD: The Election Commission of India (ECI) removed four district collectors, three commissioners of police, and ten superintendents of police in Telangana on Wednesday due to their alleged negligence in ensuring a free and fair assembly election.
Among those transferred were Hyderabad's commissioner of police, C V Anand, and Rangareddy district collector, Harish. The ECI ordered these officials to step down immediately and hand over their responsibilities to their immediate junior officers in the collectorate, commissionerate, and SP office.
Additionally, the commission directed chief secretary, Shanti Kumari, to provide a panel of three Indian Administrative Service (IAS) officers for each district collector's position and three Indian Police Service (IPS) officers for each commissioner and superintendent of police position by October 12 at 5pm.
The ECI will select one official from each panel to fill these posts with new appointees. Among the three commissioners of police who were transferred were Hyderabad CP CV Anand, Warangal CP A V Ranganath, and Nizamabad CP V Satyanrayana.
The four district collectors who also served as district election officers included Harish (Rangareddy), Vinay Krishna Reddy (Yadadri ), Amoy Kumar (Medchal), and Varun Reddy (Nirmal). The chief secretary was instructed not to assign any duties to them until the elections are completed.
The ECI stated that during a recent visit, it reviewed the performance of all collectors, commissioners, and superintendents of police, and found that 17 of them had failed to control the flow of cash, maintain the purity of electoral rolls, and create an environment free from inducements during the elections.
Among the superintendents of police who were transferred were Sangareddy SP Ramana Kumar, Kamareddy SP Srinivas Reddy, Jagtial SP A. Bhaskar, Mahabubad SP Narsinga Rao, Nagarkurnool SP Manohar, Jogulamba Gadwal SP K. Srujana, Mahabubnagar SP G. Chandramohan, Narayankhed SP N. Venkateswarlu, Jayashankar Bhupalpally SP Karunakar, and Suryapet SP S. Rajendra Prasad.
An ECI official explained, "After reviewing their preparedness, it was observed that there was a lack of enforcement in these cities and districts, which is why this action has been taken." The official commended this exemplary action by the ECI.