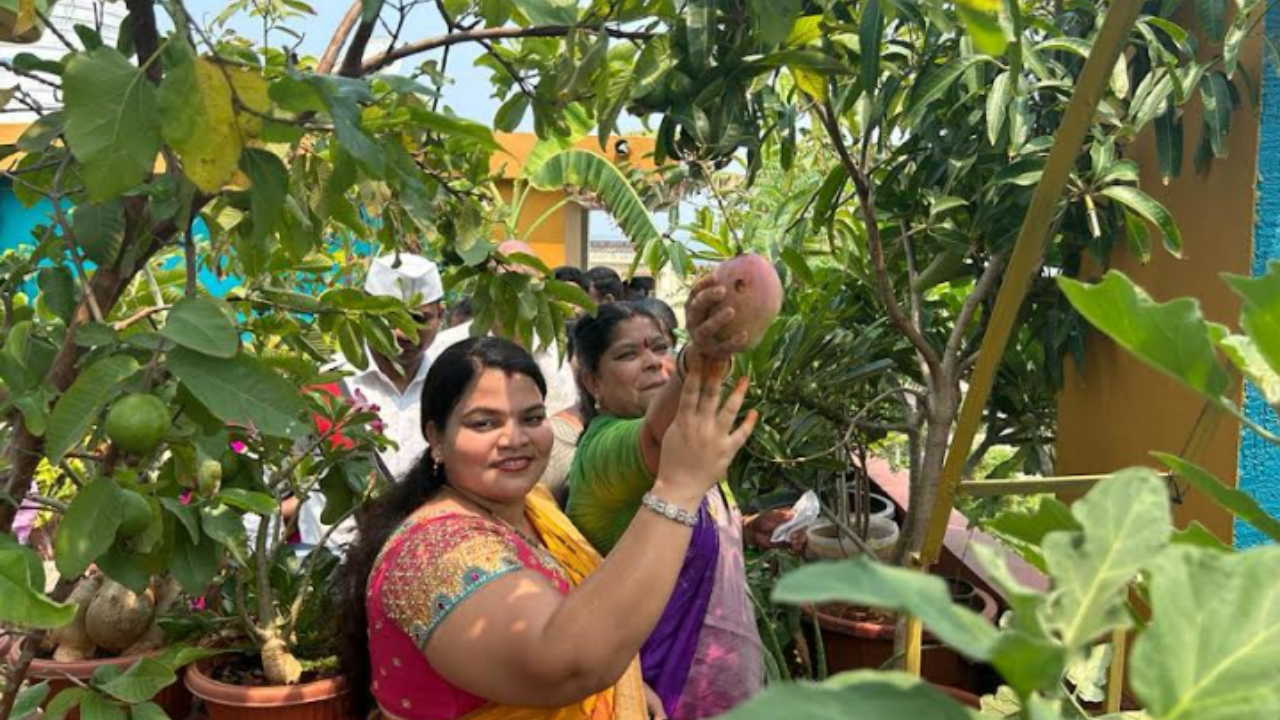 VISAKHAPATNAM: Vizag based terrace gardener Bangaru Jhani has been selected for the Dr IV Subba Rao Rythu Nestham award, announced by Yadlapalli Venkateswara Rao, a distinguished recipient of the Padma Shri award and the editor of Rythu Nestham.
Bangaru Jhansi, a housewife and a resident of Taylor's Colony at Madhurawada in Vizag city is set to receive this award from former Vice President of India, M Venkaiah Naidu. The award ceremony is scheduled to take place at the Swarna Bharat Trust in Atkuru, Gannavaram, Krishna District on October 14.
Impressed with the terrace garden of Jhansi, Mayor Hari Venkata Kumari visited the terrace garden and she appreciated Jhansi and requested every individual to convert their terrace and backyards into gardens to protect the environment. Jhansi has been growing different kinds of fruits, vegetables, and medicinal plants in her 60-square-yard terrace area without using pesticides and chemicals.
Rythu Nestham, an organization dedicated to honoring outstanding contributions in agriculture, has announced the selection of 44 farmers and agricultural scientists for awards this year. These awardees are divided into three categorie, 15 in the farmer category, 14 in the scientist category, and 15 in the extension category.
Bangaru Jhansi is dedicated to organic farming and her small garden has become a center for sustainable farming, drawing attention from dignitaries. She shares her produce with the community and provides sugarcane cultivation training. Jhansi also promotes environmental conservation by planting trees and emphasizes their importance.