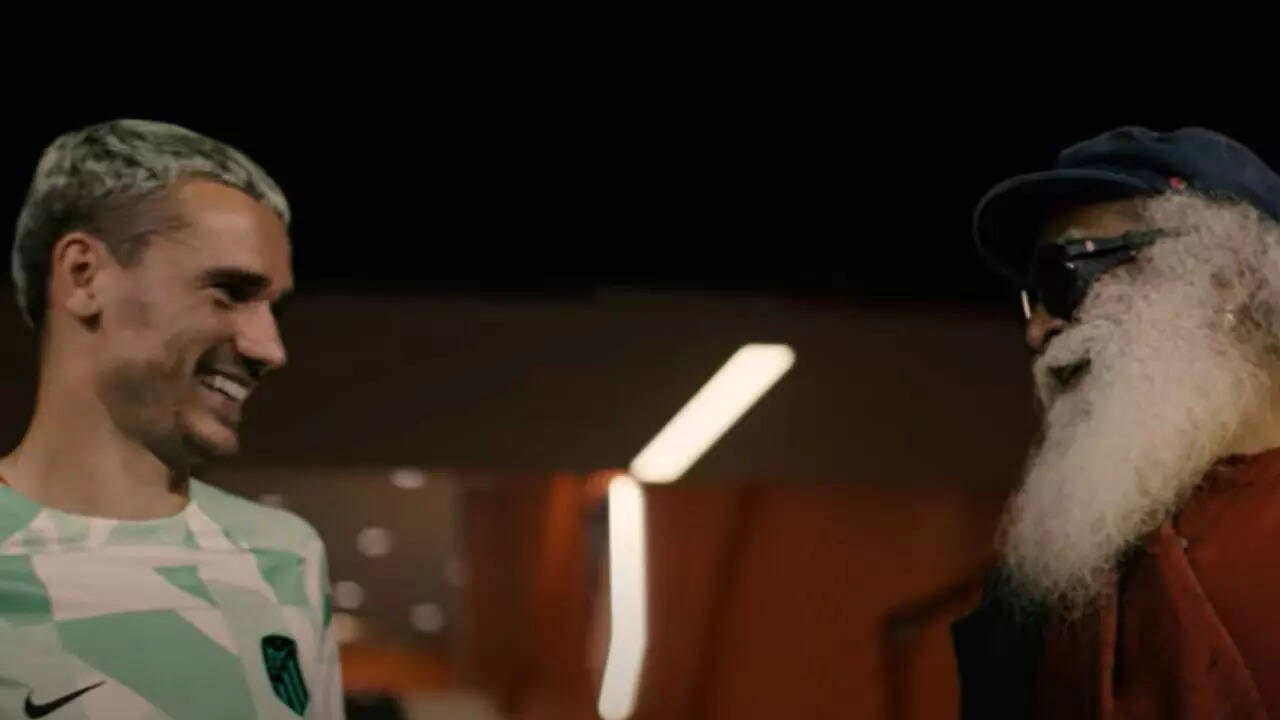 NEW DELHI: Renowned spiritual leader and yogi, Sadhguru, had a unique and exciting experience recently as he met with Antoine Griezmann, French World Cup winner in 2018, and watched Atleti's Champions League encounter against Feyenoord.
Atletico Madrid
posted a video on X, displaying the meeting between the two famous personalities. Later, Sadhguru attended a thrilling match at Atletico Madrid's stadium, Civitas Metropolitan Stadium and saw the home side secure a 3-2 win over their Dutch opponents in the Champions League. This extraordinary encounter showcased the convergence of spirituality and sports in an unexpected setting.
Upon reaching the stadium, he took a tour before meeting Griezmann. Sadhguru embraced the French footballer and identified himself as his big fan. Speaking of the journey, he stated, "The stadium is fantastic, and the crowd was absolutely roaring. It was a great game, was glad to see five goals."
"We have been following Griezmann for a long time. It is really nice to see him play and also meet him here. It has been a great experience," he added.
After being handed over a shirt with the name 'Sadhguru' on its back, the spiritual leader went on to share words of wisdom. Sadhguru said,
"Nobody wins a games because they want to win a game. Everybody wants to win. There is no question about that. It is by playing well that you win. If you play well, you start wanting to win the game, start dreaming of a cup? No. Your focus should be in the ball, kick the ball well and you win. So this whole thing that we have and I am taking about the crowds but for the players, they should not be thinking about beating the other team. Your business is to put the ball in their goal, that's all. Somebody will keep the score."
Sadhguru, known for his wisdom and teachings on inner well-being, then met Diego Simeone in Madrid, where they engaged in conversations that transcended the boundaries of their respective fields. The meeting was a testament to the power of sport to bring diverse individuals together.