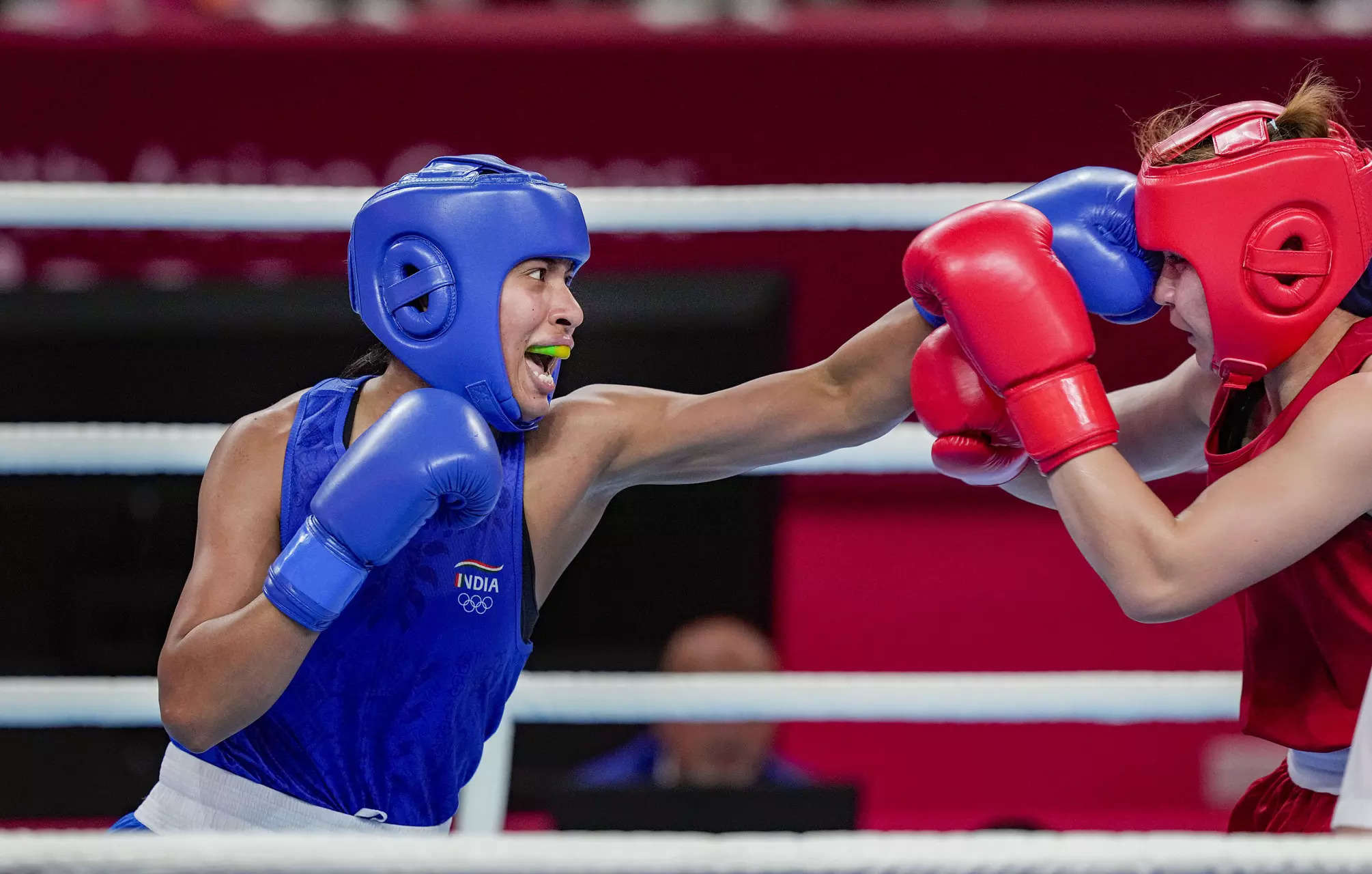 NEW DELHI: India's boxing contingent at the Asian Games put up an impressive performance, with Lovlina Borgohain leading the charge by clinching a silver medal in the 75kg category on Wednesday. The highly anticipated final saw Borgohain, the reigning world Asian champion, face off against two-time Olympic medalist Li Qian, who emerged victorious with a dominant performance.
Borgohain, who had been in outstanding form throughout the tournament, found herself out-punched in the lop-sided final by the home favourite, Li Qian. Despite her valiant efforts, Borgohain had to settle for the silver medal, highlighting her remarkable journey to the pinnacle of Asian boxing.
Asian Games Day 11
With Borgohain's battle for gold coming to an end, India's boxing campaign at the Asian Games concluded with an impressive tally of five medals, including one silver and four bronze. This collective achievement showcases the depth of talent and dedication within India's boxing community.
Another Indian boxer, Parveen Hooda, earned a well-deserved bronze medal in the women's 57kg category. Hooda, who had previously secured a bronze at the 2022 World Championships in the 63kg category, faced a challenging opponent in two-time world champion Lin Yu Ting of Chinese Taipei. Standing at a height disadvantage of five feet and seven inches, Hooda struggled to land scoring punches against her taller adversary.
Lin, capitalising on her two-inch height advantage, displayed a masterful performance, earning a unanimous 5-0 verdict from the judges. Despite her relentless efforts and sporadic successes, Hooda couldn't overcome the experienced Lin, who utilised her nimble footwork and precise punches to maintain a consistent lead.
Lin Yu Ting, who has three World Championships medals to her name, had also secured a bronze in the 2023 edition earlier this year, but was subsequently disqualified after failing an eligibility test.
It's worth noting that Parveen has already secured an Olympic quota for next year's Paris Games, adding another feather to her cap.
Joining Lovlina and Parveen in the list of bronze medalists were two-time world champion Nikhat Zareen (50kg), Preeti Pawar (54kg), and Narender Berwal (+92kg). All of them put up commendable performances but were unable to advance to the finals in their respective categories.
(With inputs from PTI)