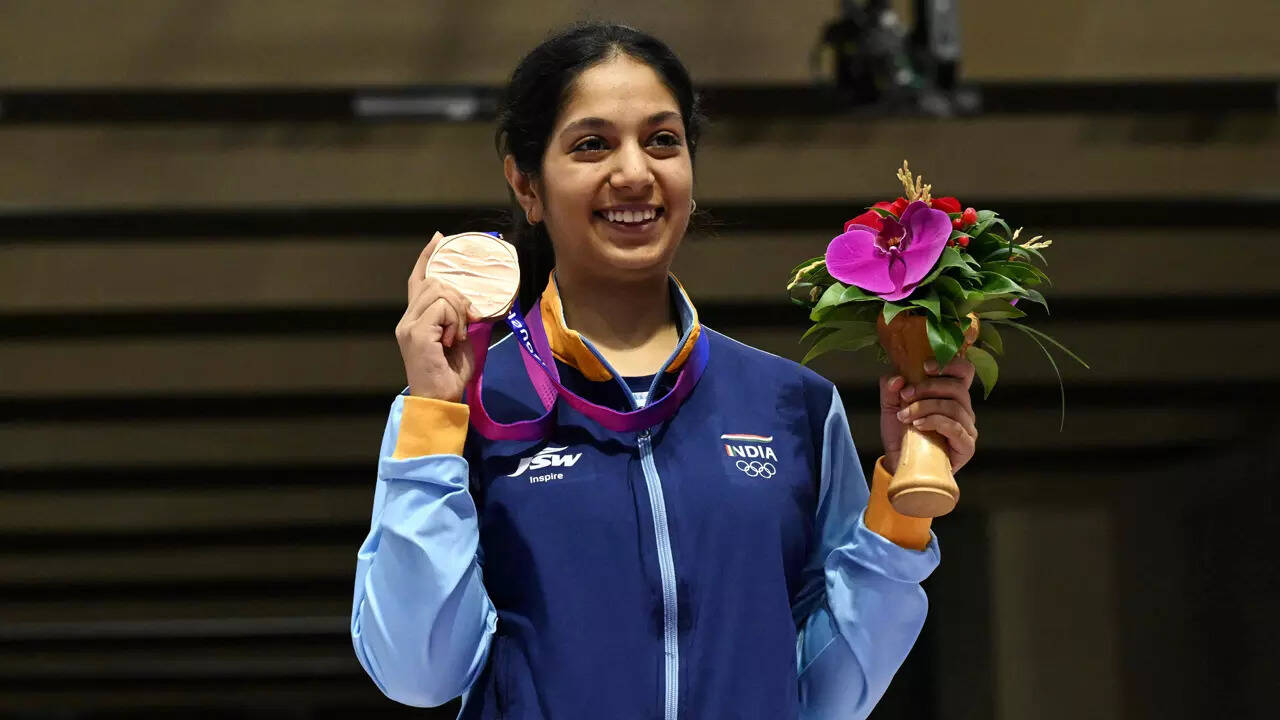 NEW DELHI: Indian shooters got off to an impressive start in their Asian Games campaign as the experienced trio of Mehuli Ghosh, Ramita Jindal, and Ashi Chouksey secured the women's team silver medal in the 10m air rifle event. Additionally, Ramita Jindal claimed an individual bronze in the same event.
In the team category, the Indian trio achieved a combined score of 1,886.0, securing the second position behind host nation China, who set a new Asian record with a score of 1,896.6.
Asian Games Day 1
Ramita Jindal, the junior world champion, continued her excellent form by winning the individual bronze with a score of 230.1 in the eight-shooter finals. China dominated the individual event, with Huang Yuting breaking the Games record and clinching the gold medal with a score of 252.7, while Han Jiayu secured silver with 251.3 points.
Ramita was a strong contender for the silver medal but fell behind due to a disappointing 9.9 on the 13th shot. Another Indian shooter, Mehuli Ghosh, also made it to the eight-shooter final but finished fourth with a score of 208.43.
Despite falling short of China in the team category, all three Indian women shooters delivered impressive performances in the qualification round. Ramita secured second place with a score of 631.9, while Mehuli finished fourth with 630.8 points. Ashi Chouksey had a slightly lower score of 623.3 in the qualification round, placing her 28th.
The team medals in shooting are determined based on the combined scores of a country's shooters in the qualification round. China secured the team gold medal, with all three of their shooters delivering strong performances.
The Indian shooting contingent is looking to surpass their previous medal count at the Asian Games in Jakarta and Palembang, where they won nine medals. The strong start in the 10m air rifle event has boosted their morale as they aim for more success in the competition.
(With inputs from PTI)