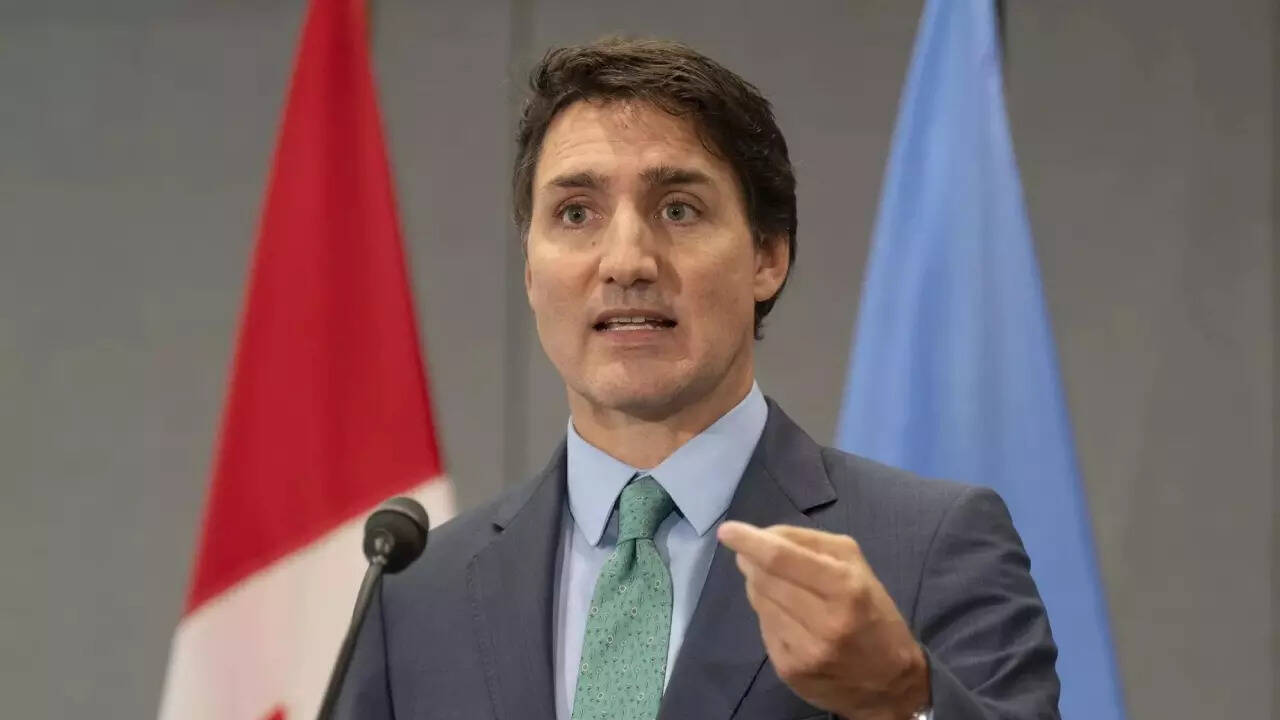 WASHINGTON:
Canada
's Prime Minister
Justin Trudeau
continued to back down from the scorching crisis he has precipitated with India over the murder of a Khalistani extremist after being cornered over lack of evidence and international support for his allegations that New Delhi was behind the killing.
At a press conference on Thursday, Trudeau was asked repeatedly if he had evidence, and its quality, to back his charge that India was behind the killing.He skirted reference to the evidence but maintained that there are "credible reasons to believe that agents of theGovernment of India were involved."
While India has said that Canada had not provided any evidence on the matter, Trudeau called on New Delhi "to engage with us to move forward on getting to the truth of this matter" after going public with what he first described as "credible allegations."Trudeau also ducked a question about about lack of international support for his sketchy allegations, asserting that Canada stood for rule of law and and would stand up for an international rules-based order and "it's something we are doing alongside our allies."
New Delhi, which also asserts that it stands for similar values, has accused Canada of being a safe haven for extremist fugitives from India. Some of them have wrought havoc in the past, including downing an Air India plane in which 329 people were killed, most of them Canadian citizens.
They have also attacked moderate Sikhs opposed to the Khalistan cause, threatened others Indians, diplomats, and officials, and preached and perpetrated violence in Canadian society. The issue has bedeviled ties between the two countries for nearly four decades.
Asked if the Nijjar murder, assuming he produced of evidence New Delhi's involvement, would take a backseat to the "harsh reality of international geo-politics" given India's growing importance, Trudeau said, "There is no question that India is a country of growing importance and a country that we need to continue to work with, not just in the region but around the world. And we're not looking to provoke or are cause problems."
"But we are unequivocal around the importance of the rule of law and unequivocal about the importance of protecting Canadians and standing up for our values. That's why we call upon the government of India, to work with us to establish processes to discover and to uncover the truth of the matter and to allow justice and accountability to be served," he added.
Watch Canadian PM Justin Trudeau reiterates: 'Have credible information' on charges against India in Nijjar killing