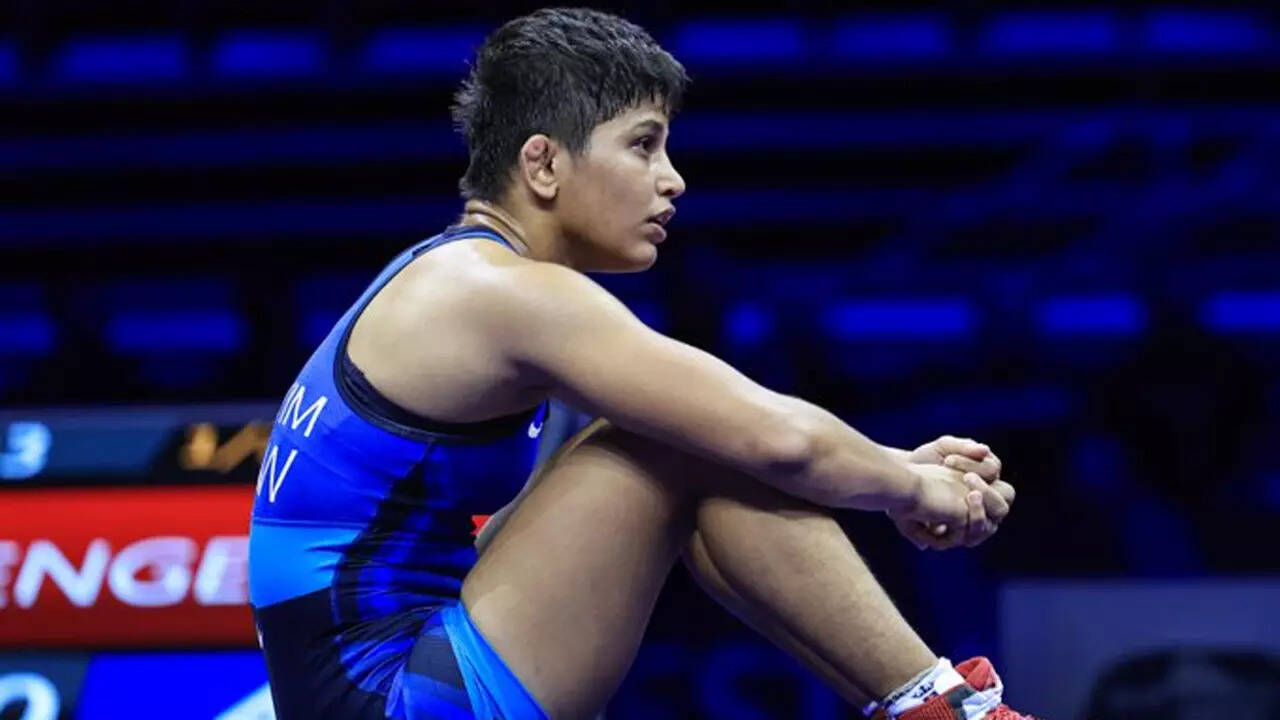 NEW DELHI: Antim Panghal, a promising wrestler, achieved a historic milestone on Thursday by clinching the bronze medal at the 2023 World Championship in the 53kg category. This victory secured an Olympic quota for India in the same weight category for the 2024 Paris Games.
Antim's triumph in the bronze-medal match was a commanding one, as she secured a convincing 16-6 victory over a two-time European Champion Jonna Malmgren of Sweden in Belgrade, Serbia.
The high-scoring bout ended with a technical superiority win for the Indian, who became the first Indian wrestler — male or female — to lock a quota for the next year's Games.
In a remarkable journey at the World Championship, Antim had previously stunned the reigning champion, Olivia Dominique Parrish, to reach the semifinals. However, her impressive run came to an end in the semifinal stage, where she lost to World No. 23 Vanesa Kaladzinskaya, a Belarusian competing as a neutral athlete, on technical points with a score of 4-5.
Antim's performance underscores her development and smooth transition from the junior to senior circuit. She emerged as the two-time U-20 champion and won the first three bouts of the day to secure her spot in the semifinals, while other Indian contenders faced challenging outcomes in their respective categories.
The 19-year-old Antim accomplished a remarkable feat by becoming the sixth Indian woman to secure a bronze medal at the World Championships. It's worth noting that the Indian wrestlers are participating under the United World Wrestling (UWW) flag due to the suspension of the national federation, Wrestling Federation of India (WFI), which was penalised for not holding timely elections. Despite this challenging circumstance, Antim's achievement stands as a testament to her talent and dedication in the sport of wrestling.
Geeta Phogat (2012), Babita Phogat (2012), Pooja Dhanda (2018), Vinesh Phogat (2019) and Anshu Malik (silver) have won medals at the World Championships for India before.