NEW DELHI: Former New Zealand cricketer Simon Doull has voiced his apprehensions regarding India's performance in major International Cricket Council (ICC) events. Doull emphasised that playing fearless cricket is crucial on the grand stage, and Team India has struggled to adopt this approach.
In a conversation with Sky Sports, Simon Doull remarked, "Fearless cricket is their issue. They don't play fearless cricket enough. They play statistics-driven cricket, and they are too worried about their stats too often. And to me, that is the one area I am concerned about their batting side."
Doull acknowledged India's immense talent pool and the emergence of young talents but underscored the importance of playing with fearless intent.
"They have got all the talent and some of the best players if not the best players in the world. But it is about playing fearless cricket at the right time of the tournament, and I think that is what has really let them down in the last few World Cups," Doull stated.
He further elaborated on the issue, suggesting that the fear of public opinion and the pressure of securing their place in the team may be hindering India's players from taking calculated risks on the field.
"They don't go out there and take risks because they are so worried about what might be said, what might be printed, or what someone might ask them about their place in the team. That's the one area I am concerned with," Doull added.
While India has been a formidable side in the last decade, consistently participating in ICC events, their record in major tournaments has been under scrutiny. Despite reaching the finals of the ICC World Test Championships on two occasions, they were unable to secure victory, raising questions about their intent.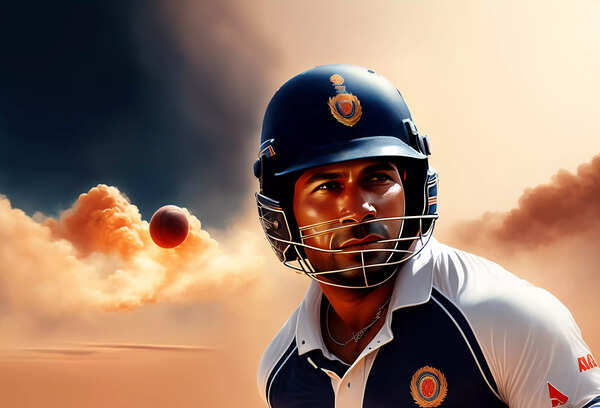 With the upcoming ICC One-Day International (ODI) World Cup scheduled to be held in India, the Indian cricket team will aim to dispel these concerns and recreate the magic of their 2011 World Cup triumph.
In the immediate future, Team India is set to face Sri Lanka in the final of the Asia Cup 2023 in Colombo on Sunday, followed by a three-match ODI series against Australia at home before embarking on their World Cup campaign. Their World Cup journey begins with a clash against Australia in Chennai on October 8.
(With inputs from IANS)