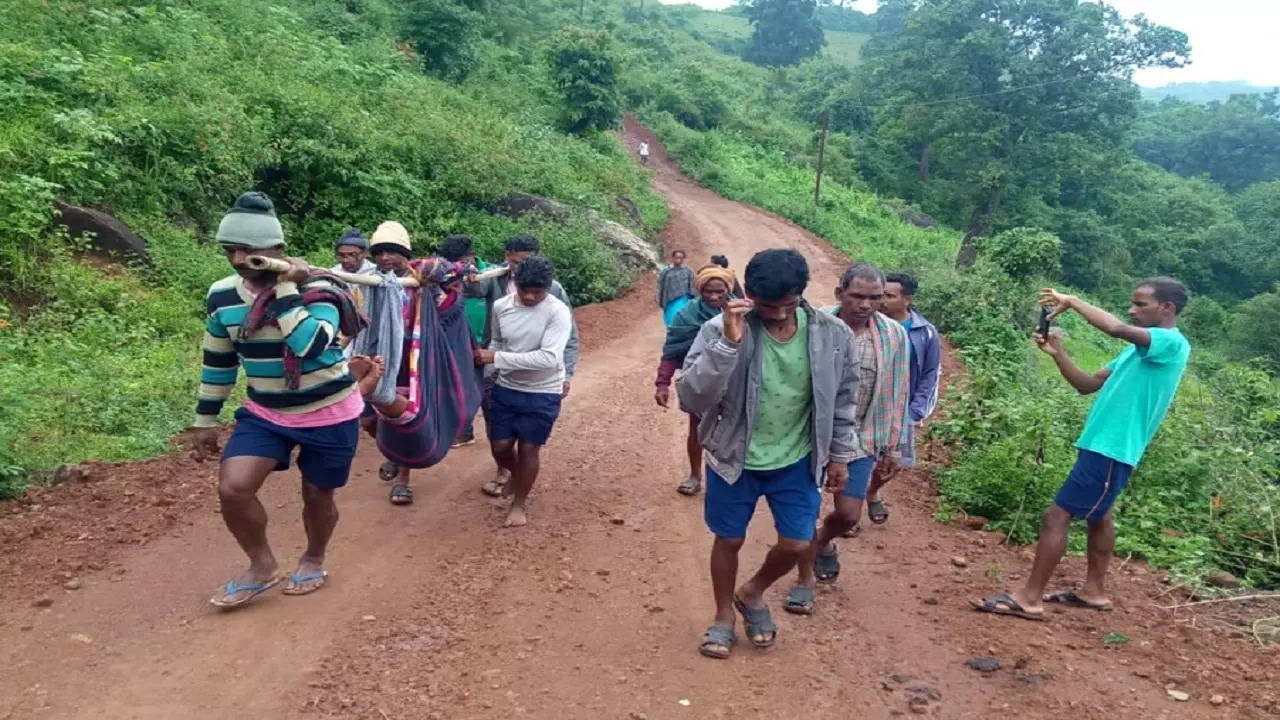 VISAKHAPATNAM: A woman died after she was shifted to the nearest hospital in a 'doli' (makeshift stretcher) in critical condition by villagers in Aragadapalli village in Vanchula panchayat of Andhra Pradesh.
Lota Saraswathi (25) died while she was taken to Vizag for treatment from Narsipatnam Area Hospital.
Sources said the Saraswathi had delivered a baby girl three months back and the newborn died after two days.
Since then, the woman had been suffering from health ailments. Her condition deteriorated recently, and the family members took her in a Doli to a point, 4km from the village, which is in the interior pockets of Vanchula panchayat.
The family members and villagers took her to the main road from where she was taken to Chintapalli Area Hospital in an ambulance. The medical staff after attending the case advised the family members to shift her to Narsipatnam Area Hospital.
After examining the patient, doctors at Narsipatnam recommended to take her to KGH in Vizag for treatment but the patient died on her way to Vizag.